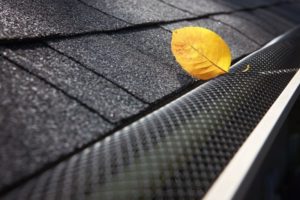 Your gutters play a crucial role to keep the roof, foundation, and other areas of your home from being damaged by water. Whether you clean your gutters out regularly or not, gutter guards can help aid their purpose and keep your home safe from needing extensive construction work. Once installed over your home's gutters, these mesh appliances keep large debris from clogging them and preventing them from doing their job. Read on to learn four major advantages of investing in these for your home.
Protection from Fires
If you live in Texas or other dry areas that are prone to wildfires and brush and debris buildup, gutter guards can help protect from this. As soon as a fire occurs, hot embers can travel through the air from far distances and land in your gutters. If there's debris buildup in them, this could create kindling for the fire to ignite and eventually spread throughout your home. Gutter guards prevent debris from building up, significantly reducing the risk of a stray ember landing on dry debris on your home.
Prevent Blockages & Water Buildup
Large debris like sticks and leaves can collect in your gutters and create blockage that prevents water from being able to freely move through them. This can cause them to overflow and water to spill out near the foundation of your home or onto the roof, causing serious water damage that's expensive to fix. With gutter guards, you won't have to worry about this, because the mesh lining will prevent debris collection.
Keep Gutters from Rusting
Soaked debris, like leaves, retains water in your gutters, housing additional moisture that can lead to rust and corrosion. This drastically shortens the life of your gutters and creates holes and gaps in them that allow water to drip onto the foundation of your home and inhibit them from working properly. Gutter guards can help you save money and make sure that water freely moves through the gutters and down the downspout, safely away from your home.
Easily Maintain Your Gutters
As a rule of thumb, gutters need to be cleaned at least twice each year. For some, like homeowners who have a fear of heights or ladders, this can be a dreadful pain. Gutter guards collect all of the debris atop a mesh appliance, so you won't need to reach your hands in your gutters and spend more time than necessary on a ladder.
Your gutters are the unsung heroes of protecting your home from costly water damage. With gutter guards, you can make sure that they continue doing their job all while making maintenance easier for you!
About Platinum Gutters
Platinum Gutters is a family-owned local business dedicated to making homeowners' lives easier. We provide a variety of helpful services, including gutter repair, installing leaf guards, and gutter replacement. We only work on residential homes, so we're local experts in our field and offer affordable, zero percent financing. For questions or to schedule a free estimate, visit our website or contact us at 817-380-4404.