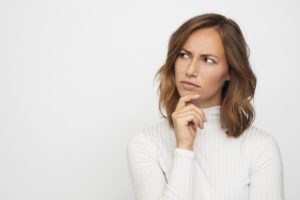 After cleaning out your old, failing gutters, you vow that you'll never go through that again. Clearing away the sopping wet gunk and debris took a lot of time, so you decide that you want to replace your gutters and include leaf guards. But how do you know which company you should work with?
You do what you always do when you have a question—Google it. But in this situation, Google may not be as helpful as you'd like. A quick search finds lots of companies in the area claiming to be experts in gutter replacement. It can be difficult to pinpoint one you can trust. Before you settle on a sub-par company, interview each one you're considering and ask them these important questions.
Can I Get a Quote in Writing?
If a company tries to give you a quote over the phone, do not take it seriously. They have not seen your specific house and could easily change the amount when it comes time to pay, which is why it's always best to get communication in writing. Although it can initially seem helpful to know a ballpark figure while you're considering multiple gutter companies, you need to get an honest, accurate estimate you can trust on paper so you know what to expect on the final bill.
How Long Have You Been in Business?
When it comes to home improvement, experience matters. You want to work with a company that has been in the industry for a while, has completed many projects, and knows the ins and outs of the business. Their team needs to have the expertise to handle any gutter situation and execute the installation properly. Otherwise, you'll soon encounter the same problems you had with the old gutters.
Do You Have References?
One of the best ways to know whether a certain company is the right fit for you is to get feedback from customers who have worked with that company before. Reading reviews and getting references from them can help you get a sense for how they operate, the value of their work, and their customer satisfaction.
Ultimately, it's important to find a company you feel confident about. The quality of their work can help you keep your new gutters clear and protect your home from water damage. Be diligent in picking your service company so that you can spend less time worrying about your gutters and more doing other home improvement projects.
About Platinum Gutters
Platinum Gutters has been in business since 2008. We serve most communities in the DFW area and are happy to provide estimates by coming directly to your home. By the end of the consultation, you have a written quote, which we honor. We also take safety seriously, often going above and beyond the state and local requirements. If you would like to get a quote, contact Platinum Gutters through our website.