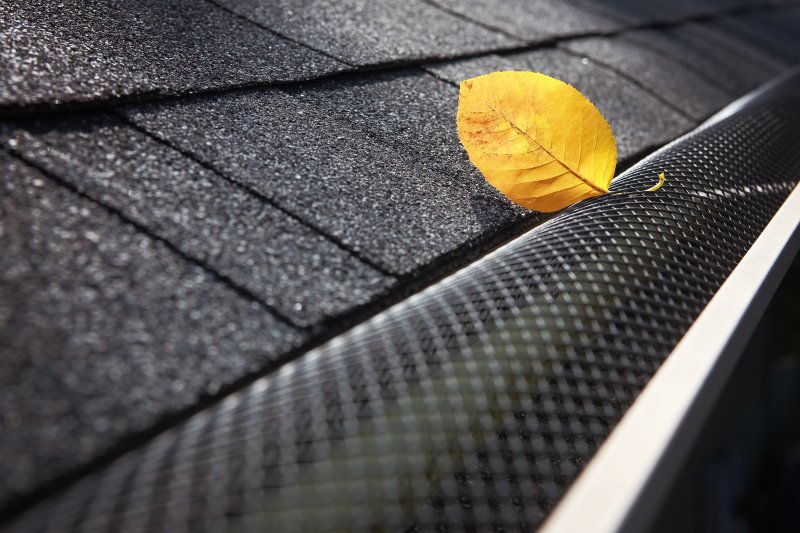 Gutter guards. They're a topic of debate among homeowners because not everyone agrees they're worth the time, cost, and effort to have installed. However, what most people don't realize is that they have several benefits beyond just preventing clogs. They drastically reduce the amount of maintenance you have to perform on your home and keep you from handling what could be a dangerous task. With that in mind, continue reading to learn more about the benefits of gutter guards.
Fire Protection
Do you live in an area that's prone to bush and brush fires? Gutter guards can provide you with some additional much-needed fire protection. During a fire, embers can easily travel a long distance and land in your gutters. If they come into contact with the dry leaves and debris in your gutters, they can ignite a fire and spread quickly. Since gutter guards prevent debris from building up in the first place, you can protect your home from the risk of embers lighting up your gutters.
Prevent Blockages
Leaves and debris buildup can cause blockages and clog your gutters. As a result, your gutters may overflow during periods of heavy rain – and this can be extremely dangerous. The overflowing water that results from a clogged gutter can damage your home's foundation, siding, roof, and interior. Moreover, overflowing gutters can cause unsightly stains on the exterior of your home.
Improve Gutter Water Flow
Since gutter guards keep your gutters from clogging up, they can improve the flow of water through your downspouts and gutters. That is an excellent advantage, especially if you have a rainwater tank. The guards will help your tank refill more quickly when it rains. Plus, your tank will have cleaner water that's filtered of contaminants and debris.
Prevent Rusting
When water-soaked leaves and debris sit in your gutters, it increases the chances of rust and corrosion forming in your gutters. Although rusting can happen with certain types of gutters over time, the moist debris can hasten the process in homes with metal gutters. As a result, the lifespan of your gutters is shortened and will likely need premature replacement. With gutter guards, you can keep leaves and debris out of your gutters and extend their life by stopping moisture buildup.
Lower Maintenance
If you're a homeowner, you probably know that gutters must be cleaned out at least twice a year. Unfortunately, this process can be a serious hassle. The good news is you can make this job easier with gutter guards. Since they keep debris out of your gutters, much less cleaning is required when you have to do it! Additionally, you decrease your safety risk of falling off your roof or ladder while cleaning out your gutters.
Gutters play a crucial role in keeping your home safe from the dangers of mother nature. With gutter guards, you can enjoy an added level of protection along with all the benefits outlined above. What's not to love?
About Platinum Gutters
At Platinum Gutters, we provide gutter installation and replacement services to get your home in optimal condition. Our team takes pride in offering the best services using only the highest quality materials. If you're interested in gutter guard installation, we're more than happy to provide you with the exceptional service you deserve. To schedule an evaluation and estimate visit, contact us via our website or call our team today.