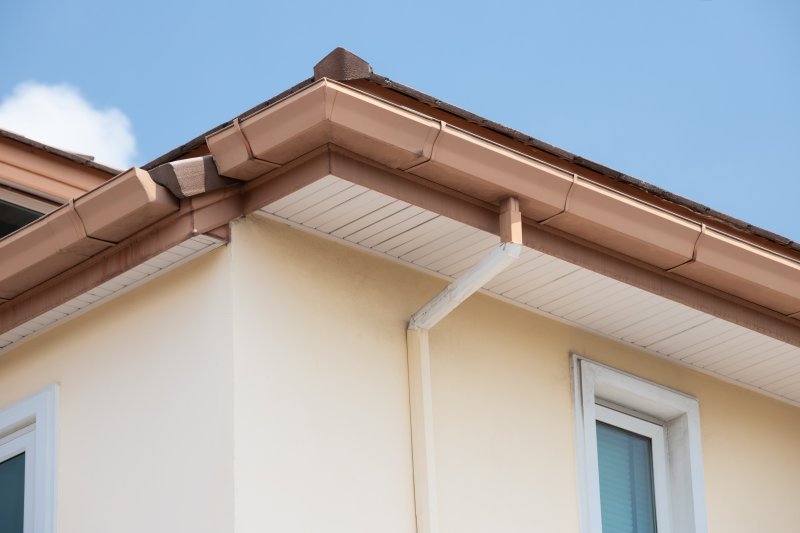 What's one part of your house that usually remains "out of sight, out of mind"? That's right – gutters! Although many people don't think about it, they play a crucial role in keeping your home in its very best shape. They direct rainwater away from your house, helping you avoid water damage and costly repairs. However, since rain gutters are not required by law, you may be wondering if they're even necessary. After all, they're prone to clogging, attract nesting birds, and can only handle a limited volume of water. Read on to learn how gutters work, why they're so essential, and what you can do to make sure yours do the best job possible.
What Are Gutters?
Gutters are designed to divert water away from your home. More specifically, they help reduce erosion by redirecting water to a drain or safe area. Even though they have a limited capacity and might overflow, they're still capable of removing a large volume of water. In doing so, they prevent damage to the structure of your home and protect your foundation, driveway, and sidewalk from pooling water.
Why Are Gutters Important?
Heavy rains can wreak havoc on your home, especially your siding, windows, doors, and foundation. If you don't have rain gutters, you could end up with a long list of severe and costly damages after a storm. Water can pool around the foundation of your home and seep into areas it shouldn't, resulting in extensive water damage issues. Not only that, but gutters can prevent erosion, protect your landscaping, mitigate paint damage on the exterior of your home, and stop mold and mildew growth.
How to Maintain Your Gutters
If you have gutters, it's incredibly important that you maintain them to ensure they work properly. Regular maintenance involves keeping the gutters and downspouts clear of leaves and debris. Ideally, that should be done at least twice a year – more if you have several trees hanging over your house or you live in an area that's prone to storms.
Here are a few ways you can clean your gutters:
Leaf Blower or a Hose – While cleaning, make sure you wear goggles, a dust mask, and heavy work gloves.
Gutter Cleaning Kit – You can purchase one that connects to your leaf blower.
Garden Trowel or Gutter Scoop – If you want to clean your gutters by hand, you should use one of these tools. For best results, start at the drain outlet near the low end of the gutter and dump the debris into a bucket when you're done.
As you can see, gutters are an essential component of every home. However, you'll need to take proper care of them to ensure they do their job well. While you can maintain them on your own, you can always hire a professional cleaning company and let them do the dirty work for you!
About Platinum Gutters
At Platinum Gutters, we offer exceptional, friendly, individually tailored service to get your home in its very best shape. Our highly skilled and dedicated team is more than happy to provide all your gutter installation and replacement services. If you'd like to learn more about the importance of gutters, visit our website or call our office.