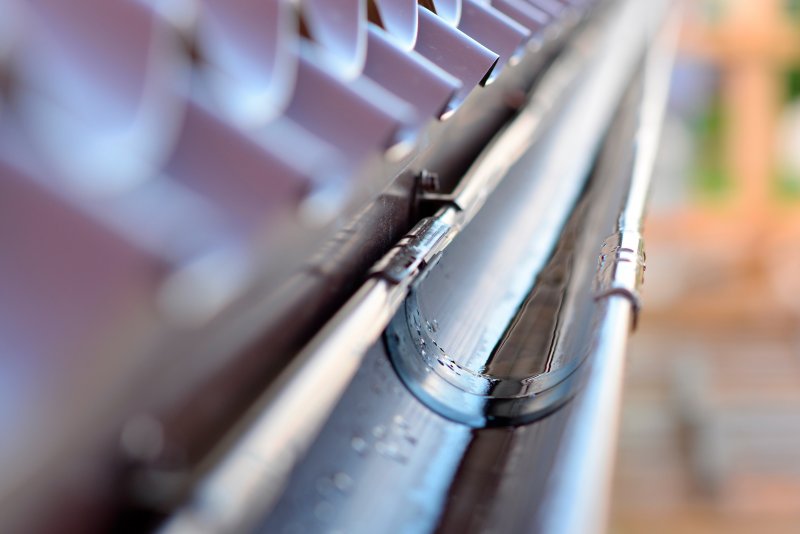 According to the National Association of Homebuilders, gutters made of galvanized steel or aluminum are able to last well over two decades. While they're certainly sturdier than you may have thought, there are still issues you should regularly check for that indicate it's time for a replacement. If you don't remember when your gutters were installed, these four signs are a surefire way to know they need to be fixed.
Rust
Since your gutters are exposed to various elements every day, they can easily cause your gutters to rust. The good news is that you can easily scrub it off with a wire brush if the rust is not too severe. In more extensive cases, you may need to get the help of a professional to address your rusting issues. If your gutters are extremely rusty, you'll likely have to replace them altogether.
Water Damage
If water can't flow or drain properly through your gutters, it can lead to water damage. Eventually, you'll notice water damage on the exterior and interior of your home. Believe it or not, clogged gutters are the number one cause of water problems in the basement. That's mainly because when water is not being properly directed away from the home, it's pooling up at the foundation.
Standing Water
As a homeowner, you probably already know that your gutters need to be cleaned at least two times a year. Doing so will ensure that water flows easily through your gutters. However, if you see standing water in clean gutters, that could indicate that the gutter is not graded correctly. While that can happen for several reasons, it ultimately means that water will no longer drain properly. Your gutters will either need adjusting or replacement altogether.
The Fasteners Are Broken
Do you know what a fastener is? It's the small piece of metal that secures your rain gutters to the roof while keeping them level at the same time. If you notice that the pieces are broken, you may need to repair your gutters. One surefire way to know that the fasteners are bad is if you find screws on the ground under your residential gutter systems.
If you notice any of the signs listed above, your gutters are likely nearing the end of their lifespan. That said, you should leave the hard work to the pros! Contact your local gutter repair company to get your home back in tip-top shape.
About Platinum Gutters
At Platinum Gutters, we offer friendly and personalized services to get your home back in its very best shape. Our skilled, knowledgeable team is happy to provide all your gutter installation and replacement services. If you think it's time to replace your gutters, don't hesitate to reach out to us. For an estimate, visit our website or call our office today.