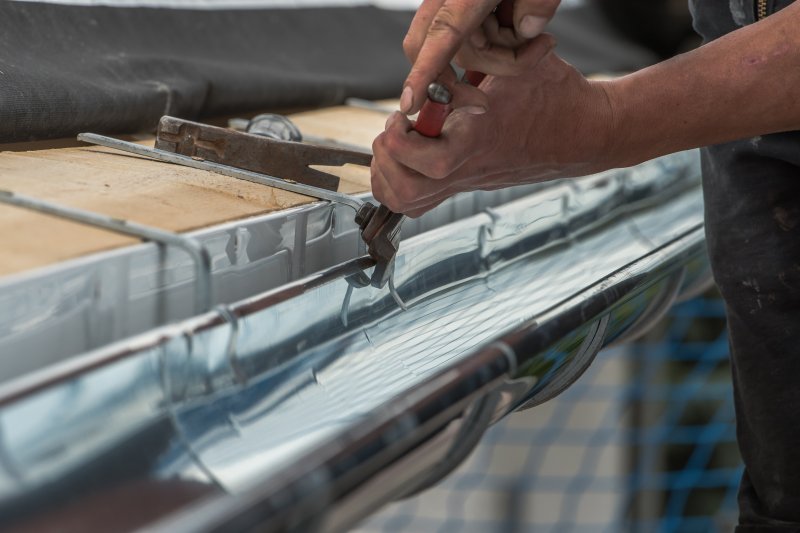 Have you realized that it's time to replace your gutters? If you're going to do that, you should consider painting your home's exterior as well. By working on both home improvement projects at the same time, you can potentially save hundreds of dollars down the line. There are many advantages to replacing your gutters at the same time as repainting your home. Read on to learn more about the benefits of getting everything done at once.
You Can Have a Matching Color Scheme
Before anything, you need to think about what color scheme you'd like. It's important to remember that gutters only come in a limited number of colors, while paint colors are generally infinite. The gutter color you choose is your topmost exterior trim color, or fascia. From there, you can decide on your exterior color scheme.
It Increases Home Values
A fresh paint job and a new gutter system can increase your home's value dramatically! When the fascia (the board the gutter is normally attached to) is primed and painted underneath, it saves money from any potential wood deterioration. It also gives an added sense of security and quality.
You Can Prime Before Installing New
In many cases, new home builders do not require the fascia to be primed or painted before gutters are installed. Well, that can lead to water damage from the roof, which is why the bare wood should have some form of paint coating and primer protection. If you're replacing your gutters, it's the perfect time to prime and paint fascia around your home. It'll help protect your home for years to come!
Contractor Work Will Be Completed at One Time
One of the most significant benefits of getting these projects done at the same time is that they'll be finished around the same time. You can rest easy knowing you don't have to worry about hiring contractors for another few years. Priming and painting under your old gutters will also save you plenty of money down the road.
Are you thinking about replacing your gutters or repainting your home? Consider hiring a professional crew. They'll make your home look amazing and give you results that are designed to last!
About Platinum Gutters
At Platinum Gutters, we are ready to get your home in tip-top shape. Our skilled and knowledgeable team is more than happy to provide all your gutter installation and replacement services. If you need to replace your gutters, don't hesitate to give us a call. We'll do the hard work for you! You can ask about our services via our website or call our office.