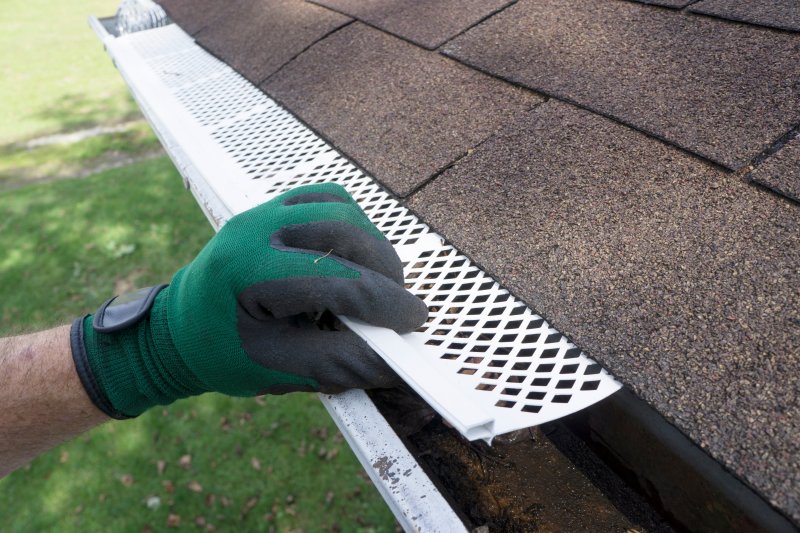 As a homeowner, you likely already know about the role gutters play in keeping your house safe from water damage. Well, gutter guards are designed to help in that process! They're installed over your home's gutter troughs to prevent leaves and other debris from getting into the rain gutters. However, you may be surprised to know that they do much more than prevent clogs. Continue reading to learn more about some of the incredible benefits of gutter guards.
Fire Protection
If you live in an area susceptible to bush and brush fires, you may want to consider installing gutter guards. They'll offer added fire protection to your home. During a fire, embers can easily travel a long distance and land in your gutters. When they come into contact with dry leaves and debris, it can quickly turn into a fire and spread. Gutter guards can keep your house safe by serving as a physical barrier between debris and lighted embers.
Stop Blockages
During heavy periods of rain, your gutters may overflow if they're clogged or blocked with large debris. Unfortunately, this excess water can cause serious damage to your home's foundation, siding, roof, and interior. By installing gutter guards, you can prevent these sorts of incidents from happening.
Prevent Rusting
Some rusting is bound to happen over time, but water-soaked leaves and debris can speed up the process, causing rust and corrosion. It's a direct result of the extra moisture sitting in your gutters. Because this shortens the lifespan of your gutters, having gutter guards can extend that timeline by stopping moisture buildup.
Easier Maintenance
At the very least, your gutters should be cleaned out twice a year. Since it's a big chore, many people do it less often. With gutter guards, you can reduce the amount of cleaning that's required because they'll keep debris out of your gutters. Once it's time to clean, you'll have a much easier job! It's a win-win situation all around.
Save Time and Money
The main purpose of gutter guards is to prevent debris and leaves from accumulating and clogging up your system. If you don't have them, you'll eventually need to clean the gutters yourself or have a professional do it for you. In either case, it'll require time and money. Having gutter guards will cut down on cleanings significantly!
Gutter guards can increase the amount of protection you have for your home. If you want to enjoy peace of mind, contact your local gutter company, and ask about their gutter installation services. You won't regret it!
About Platinum Gutters
At Platinum Gutters, we're happy to offer our friendly, attentive, and high-quality services to homeowners throughout the Keller and Flower Mound areas. Our goal is to get your home in its very best shape! If you want to install gutter guards, we'll gladly do the hard work for you. Visit our website or call our office for a free estimate today.