Meet the Platinum Gutters Team
We invite you to take a few moments and get to know the friendly, knowledgeable Platinum Gutters team. We're here to help with all of your gutter system needs.
The IdeaGuys
Karl Pickens, CEO/Owner
Karl is a native Texan with more than two decades of experience in the customer service industry. He lives in Keller, TX with his loving wife, Marjorie, and their two children. Throughout his career, Karl's desire to offer superior service for every customer and his eye for detail make him an outstanding leader for the Platinum Gutters team.
Jorge Holguin, Chief of Operations
Starting out as the Project Coordinator for our sister company, Platinum Painting, Jorge earned a promotion to Chief of Operations at both Platinum Painting and Platinum Gutters. He has always proven his commitment to ensuring every customer receives the service that exceeds their highest expectations. Jorge is also passionate about providing support for every one of our Platinum Painting and Platinum Gutters team members. He is an essential part of the success of our companies, and works hard to keep every aspect of the company working effortlessly. He is committed to making sure that the Platinum Gutters standards are met for every home and customer we work with. He does this by using his eye for detail to assess every project from start to finish. Jorge double checks work, and makes sure that the results exceed the highest expectations.
Ben Rosenthal, Director of Sales
For more than a decade, Ben has called North Texas home, and he serves Platinum Gutters as our Director of Sales. Ben has years of experience in the home-improvement industry and loves putting his skills to work helping customers throughout DFW make the most of their gutter systems. He is proud to be a member of the Platinum Gutters team because of their dedication to exceeding even the highest client expectations. His goal is to always ensure clients are satisfied with the outcome of the services we provide. When asked why he liked being part of the Platinum Gutters team, Ben said, "At the end of the day, I know we have made people happy, and that is what it is all about." When he's not hard at work, Ben enjoys traveling with family and cheer for his children at their sports events.
Chris Adkins, South Regional Manager
Chris has an extensive and diverse professional background. He worked in engineering for more than three decades, residential and commercial building management, and remodeling. He loves having the opportunity to help every customer of Platinum Gutters, and he does his utmost to make sure the results of our services exceed even the highest expectations. Chris has lived in Arlington for more than 25 years, and when he's not hard at work, Chris enjoys playing golf around the DFW Metroplex.
Anthony Gomez, North Regional Manager
With more than a decade working in the customer service field, Anthony enjoys serving as the North Regional Manager for Platinum Gutters. He makes a point of following every process until the very end to ensure the standard of service is meets or exceeds his expectations. Happily married, Anthony lives in Denton County with his wife and two wonderful kids.
Eddie McDaniel, Collin County Manager
With decades of experience in home improvement and construction, Eddie is an integral part of the Platinum Gutters team. He uses his experience to ensure every customer is completely happy with their custom gutter system. He takes time to listen to every customer he works with, and wants to make working with our team enjoyable for the families we help. He and his wife, Miriam, have been happily married for over thirty years. Eddie and Miriam are proud parents and grandparents, and when not with their family, they are actively involved with a variety of volunteer organizations and leaders in their church.
Ivan Gonzales, Central/South Manager
As the Central/South Manager for Platinum Gutters, Ivan puts his years of home-improvement experience to work making sure our customers are fully satisfied with all of the gutter solutions we provide. It is Ivan's goal to make our customers' desired results a reality. He uses his highly trained eye, developed through years of hands-on experience in home-improvement, to make sure every last detail is just what our customers are looking for. Since graduating with honors in 2012, he has worked in the customer service field. Outside of work, Ivan enjoys fishing and playing soccer.
Miguel Holguin, West Fort Worth Manager
When it comes to making clients feel comfortable and confident in their gutter system choices, Miguel is our leading man. With more than three decades of experience, his warm approach and personalized gutter system recommendations make him one of our most valued employees. Miguel has worked in a variety of residential remodeling and customer service positions in the past thirty years, but he still takes pride in every job and goes above and beyond to make sure customers get exactly what they want and need. When not hard at work, Miguel loves spending time with family and friends and cheering on his favorite sports teams.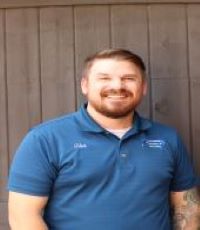 Tim Ellet, Area Manager
After leaving the military in 2009, Tim started a career in the painting industry. During his career, he worked his way up from a crew member to a project coordinator. He has gained skills and know-how to ensure projects are managed with proper detail and service. Outside of work, you will find Tim serving at his church or working on an old project car.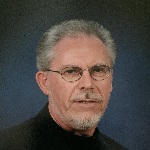 Rod Bohl, Area Manager
Rod comes from a diversified background of management and sales. He has been in the residential painting industry for over 27 years. He is committed to giving his customers an excellent painting experience. Rod lives in Carrollton with his beautiful wife Mary. When Rod is not working he enjoys writing, spending time with the grandchildren, and collecting 1950's music.

Daniel Ugarte, Area Assistant
Daniel is a lifelong resident of Fort Worth. Prior to working with Platinum Painting and Gutters, he worked for his family's HVAC company. He had various responsibilities, including customer service. He enjoys playing and watching all sports, especially the San Antonio Spurs. Above all, he loves spending time with his family and his two nieces.

Raul Barraza, Area Manager
Raul is a unique asset to our team as he brings 4+ years of experience working behind the counter at Sherwin Williams. To quote Raul, "I wear Platinum Painting's colors with pride. This is my home. I believe in what we do. Why am I so proud? Because this company is based on one core virtue: INTEGRITY." Raul is also an accomplished singer and accordion player.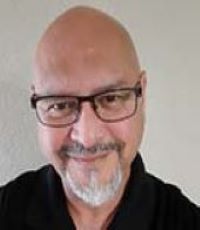 Vince Concepcion, Area Manager
Vince has been a resident of Texas for over 20 years. He brings with him over 30 years of customer service and contracting work experience. He does his best to have a happy customer and is willing to go that extra mile. When Vince is not at work, he loves spending time with his lovely wife.

Cristian Barraza, Area Assistant
Cristian has served 3+ years in the painting industry. Additionally, he brings added knowledge from his previous working experience with Sherwin-Williams paint store. Cristian strives to achieve the highest quality for our customers from start to finish. He takes pride in working with our customers to help their project run smoothly. Cristian is also a professional and accomplished musician.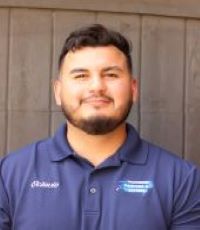 Octavio Gonzalez, Area Assistant
Octavio has worked in the customer service and sales industry for over five years. He stated he has thoroughly enjoyed working with Platinum Painting since day one because of their customer satisfaction and professionalism. Octavio is a lifelong resident of Fort Worth. When he is not working, you can find him fishing with his brother at the lake.
---
Customer Care Department
Marjorie Pickens, Founder
When Marjorie moved with her family from California to Texas at the age of 18, she immediately went to work full-time and put herself through the prestigious business marketing program at the University of North Texas. This proud UNT grad, has more nearly twenty years of experience in customer service and more than ten years of sales work. Outside the office, Marjorie is happily married to cofounder Karl. Their relationship started off when they made up the story that they were dating, and the story shortly became fact. These proud parents have two beautiful daughters, and Marjorie loves travelling, volunteering at the girls' school, and relaxing with friends and family.
Pamela Rosenthal, Customer Care Manager
In most cases, Pamela's will be the first voice you hear when you decide to contact Platinum Gutters, and she takes great pride in ensuring this first point of experience is exception. As the Customer Care Manager for Platinum Gutters, Pamela is passionate about establishing relationships with our customers based on trust and respect, and she makes sure that customers and her fellow employees alike always feel right at home at Platinum Gutters. When not hard at work delivering exceptional customer service, Pamela enjoys travelling and spending time with her husband and three children.
Jessica Earnheart, Customer Care Specialist
New to our sister company, Platinum Painting, in 2015, Jessica has enjoyed bringing her customer care knowledge and more than a decade of experience to the team at Platinum Gutters. A native of Rapid City, South Dakota, Jessica moved to Texas at the age of three. Currently, she calls Haslet, TX home, and she lives there with her husband, three daughters, and two fur babies.
Melissa Holguin, Administrative Coordinator
Melissa is a lifelong resident of the DFW area. She has over 18 years of human resources and administrative experience in the diverse industries of manufacturing, city government, and executive recruitment. She obtained her Bachelor of Administration from Texas Wesleyan University. Away from work, she enjoys spending time with her family and two spirited little dogs.
More to Explore