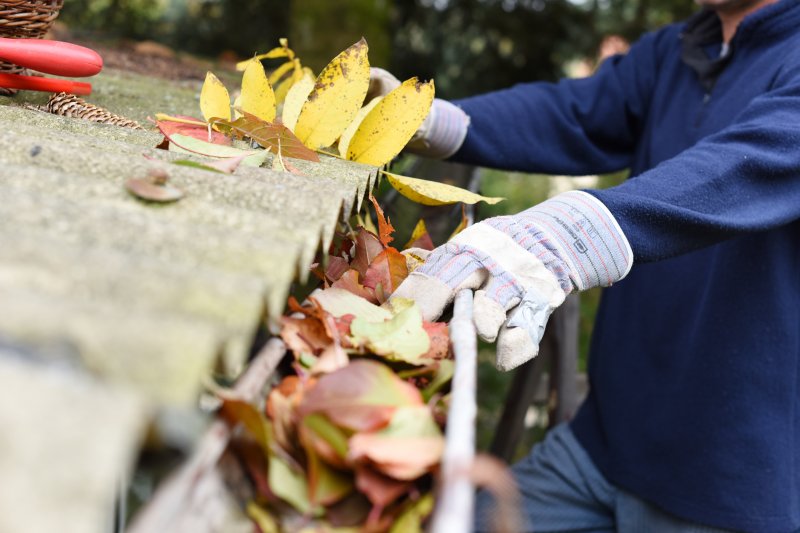 As you can imagine, one of the best ways to solve problems is to prevent them from happening in the first place. When it comes to your gutters, there are plenty of things you can do to stop the freezing temperatures from wreaking havoc. Now that the winter season is upon us, you need to start preparing your gutters for the cold weather. For your convenience, we've created a winter checklist you can use for your gutter prep.
Clean Your Gutters
Over time, the debris in your gutters will accumulate and form large bundles. These will eventually become blockages once the cold weather arrives. If you're getting snowfall this season, it's a good idea to thoroughly clean out your gutters before the freezing temperatures can turn the debris into heavy ice dams.
Make Repairs
Throughout the year, wind and natural wear can leave your gutters in need of repairs. Before the winter season arrives, you should make sure your gutters are in good condition. For instance, the screws which hold the mounting straps to your house can become loose, allowing your gutters to be blown by the wind. Unless they're tightened, the cold weather can further exacerbate the loosening of the mounting strap and cause your gutters to sag or sway. If your screws cannot be tightened, consider installing a gutter hanger to keep the gutter stable until it can be properly repaired in better weather conditions.
Seal End Caps
Make sure that the seals around your gutter end caps are tight and effective! If you think they're dripping, don't hesitate to repair or reapply the seals for your safety. After all, it's always better to be safe than sorry!
Trim Branches
Ice and snow cling to everything they come into contact with, including the branches of the trees near your home. If enough ice builds up, it can become too much for the small branches to support, causing them to snap and fall off. When that happens, the branches could land in your gutters, resulting in clogs or damages. To prevent that from happening, you should take some time to trim the tree branches around your home before the winter season arrives.
Add Some Heat
Heating cables are an excellent addition to the areas of your home that are susceptible to cold weather. By running a heating cable through your gutters, you can prevent ice dams from forming throughout the winter season. Alternatively, you can use heating tape if you don't want to run an extension cord to power the heating cables.
Are your gutters prepped and ready for winter? If not, don't worry – consult with a team of professionals and let them take care of the dirty work for you!
About Platinum Gutters
At Platinum Gutters, we offer comprehensive, high-quality, friendly services to get your home in its very best shape. Our team is more than happy to provide all your gutter installation and replacement services! If you need help preparing your gutters for the winter season, we've got you covered. Visit our website or call our team today for an estimate.