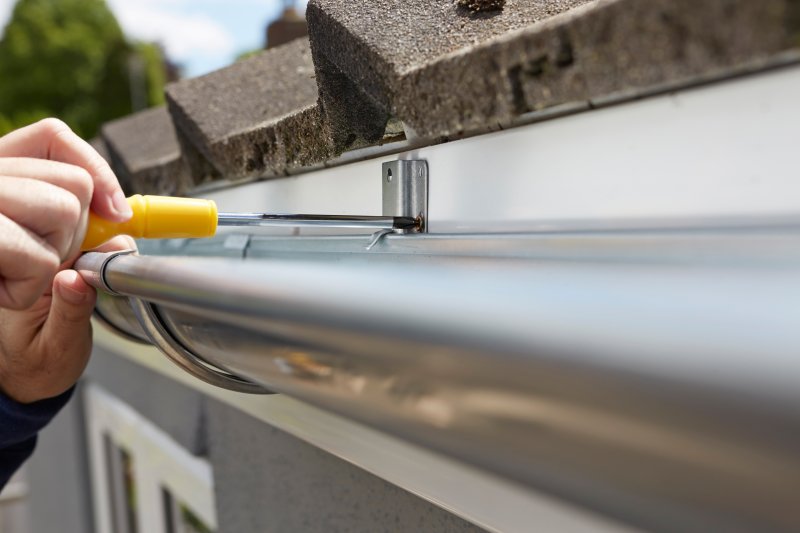 Have you ever heard of gutter flashing? Most people haven't. Even though it may not seem like a big deal, it's a significant part of a durable, long-lasting roofing system. It's incredibly important that you understand the role of flashing on your home as it can help you identify gutter issues in the future, saving you plenty of money on more complex roofing inspections and repairs. Read on to find out what gutter flashing does, why it's important, and how it can help protect your roof.
What Is Gutter Flashing?
Gutter flashing is a long, thin, rectangular strip of aluminum or plastic metal that fits between your gutter and roof line. While aluminum lasts longer and performs with greater durability, the plastic option can more easily adapt to a complex system of gutters. Flashing is a waterproofing tool that diverts water from the roof's fascia and into the gutter itself. Although the standard size for gutter flashings is 2 x 3 inches in lengths of 10 feet, your contractor will cut these to fit your home's unique design. For instance, if your roof currently has a leakage issue, the contractor will cut the flashing to fit it.
The Importance of Gutter Flashing
Since gutter flashing creates a seal between your gutters and roof line, it allows water to flow off the roof and into the gutter. Without it, water can drip behind the gutter and damage the siding, interior wall studs, and sheetrock that comprises the flat face of your home's interior walls. Additionally, water seeping into the wall can cause mildew, mold, and rot. Not only will that damage your house, but it's a health hazard to its residents. Gutter flashing is especially important for people who live in areas with heavy storm activities.
How Do You Maintain Gutter Flashing?
Maintaining your gutter flashing is essential to protect other parts of your roofing system. Old flashing can rust, break, or cause nails to come loose in your shingles. Keeping up with its maintenance can easily extend its life. Of course, it's worth noting that even well-maintained flashing can get damaged by heavy winds or debris. If you ever notice a small hole in your flashing, you can fix it using a simple patch repair. However, you may need to replace the entire flashing sheet altogether if it's severely damaged.
Are you unsure whether your gutters and flashing are working correctly? Call your local gutter installation team for a roof inspection to ensure your home is in excellent condition!
About Platinum Gutters
At Platinum Gutters, we take pride in providing exceptional services using the highest quality materials. Our team always goes above and beyond to provide care that exceeds all of your expectations. If you have any questions about gutter flashing, don't hesitate to contact us. Visit our website or call our office to reach a member of our team!