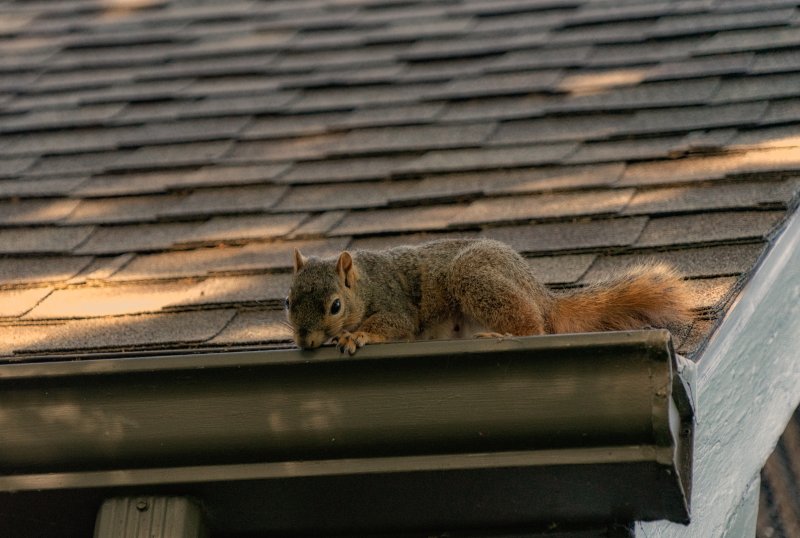 Gutters are a necessity for every home and need to be cleaned regularly. If you think that leaves are all you'll find in your gutters, think again. There are critters that could be making a home there as well, looking for a warm place to ride out the winter. One of the best ways to prevent critter infestations is by thoroughly cleaning, sealing, and repairing your existing gutters. A professional can get rid of any animals lurking in your gutters and offer a solution to prevent future issues. Read on to learn which critters are commonly found.
Birds
Birds are by far the most notorious gutter invaders. The height allows them to stay far away from predators and the tight, confined space helps them feel safe. They have a tendency to nest there when there's already an accumulation of debris. When a nest is established and the eggs have been laid, birds can get very territorial and protective. If you think birds have nested in your gutters, try putting up a birdhouse to attract them to a different area. You can always get professional help if that doesn't work.
Squirrels
The tree-dwelling animals have easy access to gutters when swinging from branch to branch. Gutters are an easy home for sleepy squirrels! They're also a great place to continue a playful fight with a neighboring squirrel. However, these critters can cause plenty of damage if you're not careful. Their sharp claws can severely scratch and ruin your gutters.
Chipmunks
While these rodents are typically found in the ground, they like to crawl through a gutter's downspout as it's the perfect size for them. They typically look for food in the mass accumulation of leaves and debris. Sometimes they like to hide there for protection from predators.
Lizards
Because moist debris accumulates in gutters, it often attracts mosquitoes, flies, and other bugs. When that happens, lizards and other insect-feasting animals may invade your gutters for an easy meal. That said, you should clean out your gutters if you notice moist debris to avoid any issues.
Possums
Even though it's not as common to find possums in gutters, they're still an issue. When you approach one, they tend to play dead. Since possums are active at night, you may hear them scratching while you should be sleeping. It's a good idea to visit your gutters at night every once in a while to ensure they're not making a home in your gutters.
Do you think one of these critters is lurking in your gutters? Or do you need to install replacement gutters for damage caused by these animals? In either case, you should contact a professional for help. They'll do what they can to prevent animal and insect infestations in your gutter system!
About Platinum Gutters
At Platinum Gutters, we'll safely and efficiently install a completely enclosed gutter system on your house to keep unwanted critters out. We'll go above and beyond to get your home back in tip-top shape. For an estimate, visit our website or give us a call today.