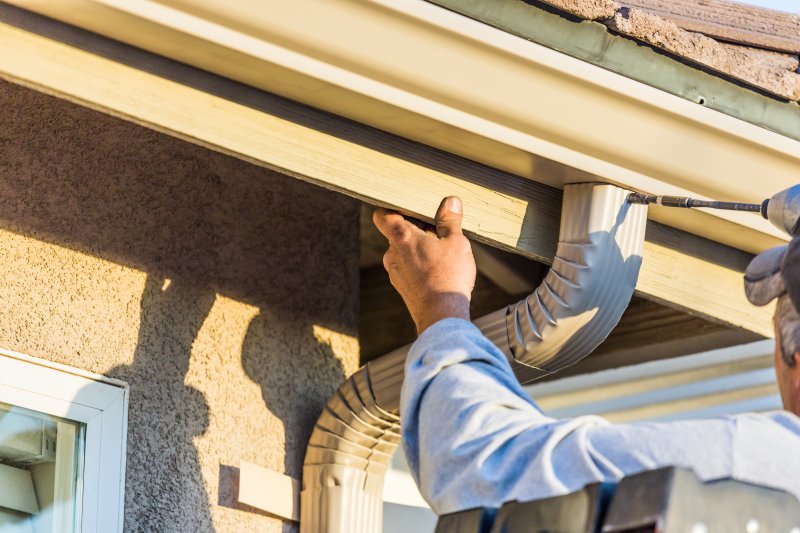 Are your gutters not functioning properly? Since they're an essential part of your home, they need to be repaired promptly. Choosing a gutter repair company is not a simple process, especially because you want to make sure you're hiring a quality team for the job. Read on to learn which four questions you should ask before making a final decision.
Does Your Work Include a Warranty?
If you want to be confident in the work your gutter repair company provides, ask them for a warranty. It's incredibly important to inquire about their guarantees and warranties on their products and services before hiring them for the job.
Can I Get a Quote in Writing?
Don't trust any quotes that are given over the phone! Your gutter repair company should go to your home and perform a thorough evaluation. It's a necessary part of the process to figure out exactly how much your repair will cost. After the assessment, a responsible company should be able to provide a detailed price estimate in writing, including materials and labor costs for the job.
Do You Have the Licenses Required for Gutter Repair?
Before hiring anyone to work on your home, make sure they have the proper credentials to do so. For gutter repair companies, you should easily be able to find their licensing information directly on their website. If the company you're interested in is responsible and insured, they'll have a license to prove it to potential clients.
Do You Have Any References?
At the end of the day, the best way to learn about a business's services is to ask previous clients about their work. Companies that have been in the industry for a while should have references and testimonials for you to look at. These personal accounts will give you the best insight as to what you can expect from the company. You can also find online reviews and browse through them.
If you find a potential gutter repair company to fix your home, make sure you ask the questions listed above to ensure they're right for the job. By taking the time to do so, you can enjoy peace of mind knowing you won't have to worry about potential problems down the line.
About Platinum Gutters
At Platinum Gutters, we offer complimentary evaluations to assess your home's gutter system replacement needs. Our experienced and knowledgeable team will make sure your gutters are working properly. If you're having any issues, we'll fix them right away to get your home back in tip-top condition. For an estimate, visit our website or call (817) 380-4404.